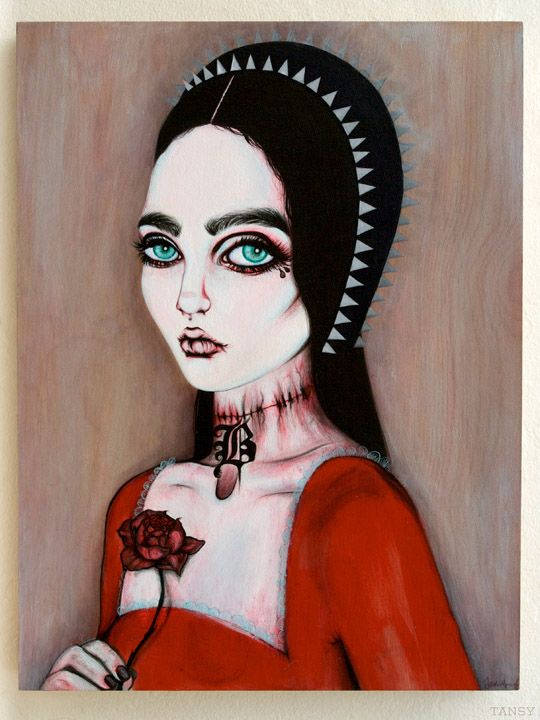 acrylic on wood panel, 9x12
I was inspired to paint a portrait of Anne Boleyn (from beyond the grave) after reading
Vercors' novel in her name.
The book may be seen as an idealized portrayal of this villified woman in history, and that's exactly why I wanted to paint her. No matter what you believe about Anne Boleyn, she was a strong woman, a rebel with convictions - and history (written and manipulated by men) rarely looks kindly on that combination.
The 'Textbook History' show @
Compound Gallery
in Portland, Oregon opens Thursday, September 3 @ 7pm and runs till September 27.
Compound Gallery
107 NW 5th Street
Portland , OR