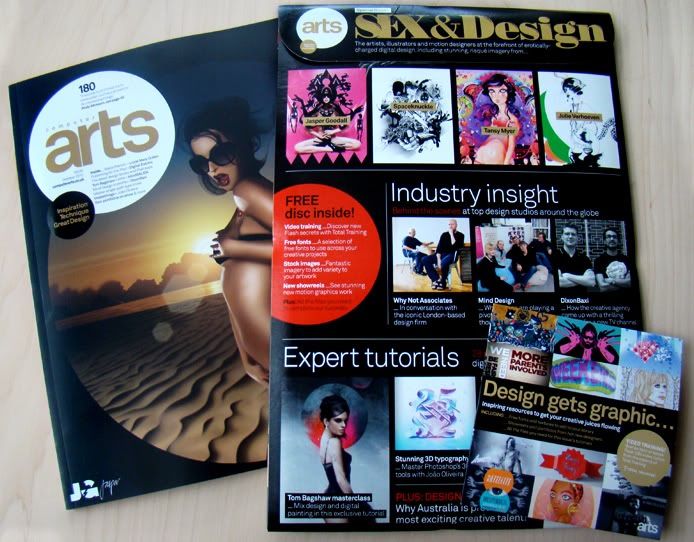 I was so excited to be interviewed by
Graeme Aymer
for the current "Sex & Design" issue of
Computer Arts magazine
. His questions were really thoughtful and since I was sick in bed at the time I had ample time to put down on paper all the thoughts swimming in my head about my art, process, inspirations, frustrations etc.
We finally got our hands on a copy and it's beautiful! I am so honored to be in here with such amazing talent - Jasper Goodall, Julie Verhoeven, Tom Bagshaw just to name a few...
I was also well chuffed (this makes me miss London!) that my "Open Book Girl" got a beautiful full page and my "Nerd Clan" was also included. Big thanks to Rob Carney and all the folks at Computer Arts!